Wholesale markets are making it easier for businesses to get large amounts of goods.
Products are prepared in greater quantity based on the custom requirement of the customers.
However, working with suppliers in the wholesale market needs competent insights.
This is necessary as it helps to avoid problems in the wholesale market.
What is Alibaba?
Alibaba is one of the biggest names in the wholesale market.
It is also regarded as the largest e-commerce website in the world. One of the biggest advantages of using Alibaba is that you contact the manufacturer directly.
This makes it easier to order large volumes, get discounts, create custom products, etc.
How Does Alibaba Work?
At Alibaba, you can expect to buy large and small volumes of goods directly from the manufacturer. The buyer only needs to select their niche of interest and then proceed in the category.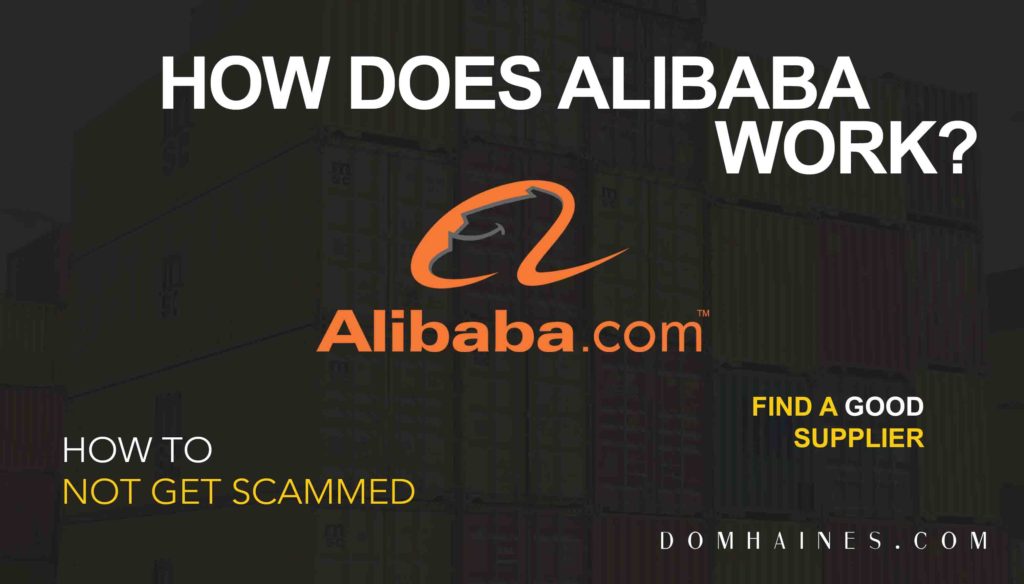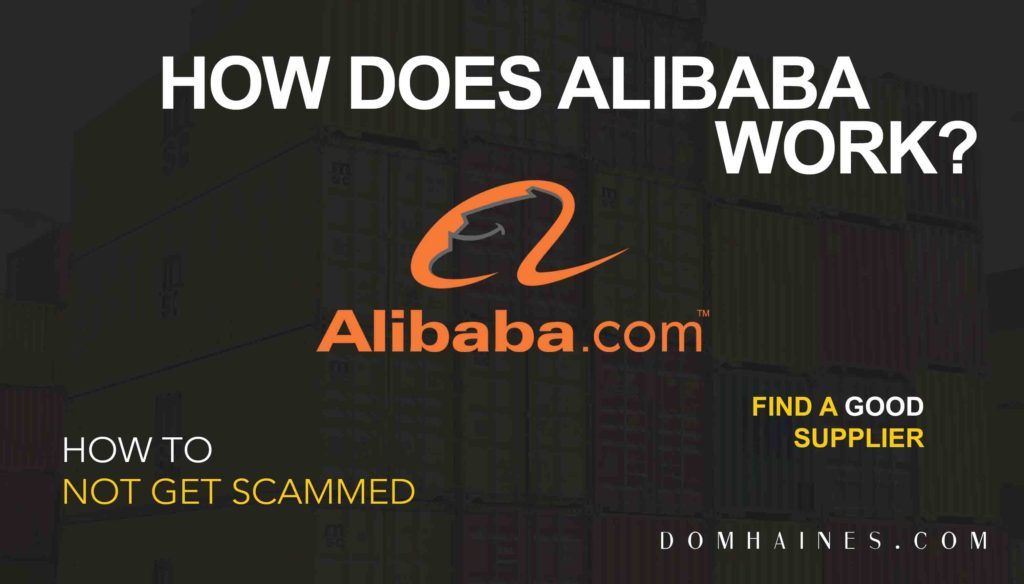 Alibaba has a diverse range of product categories that you can look into. These include textiles, accessories, machinery, parts, tools, etc. After determining the product of interest, you need to contact multiple suppliers.
During the contact, you need to make sure to evaluate the three most important parameters:
Evaluate the responsiveness of the supplier
Negotiation of the price
Building a strong relationship for future dealings
Your product inventory will arrive shortly after when the price is negotiated and order is place. Upon receiving, you can dive further and become a selling party for your online store.
Why Order From Alibaba?
Ordering from Alibaba is quite beneficial. As highlighted earlier, it is the biggest e-commerce website in the world. You get in direct contact with a manufacturer. Alibaba is like an online directory for manufacturers that buyers can contact to buy goods.
Another reason is that it connects suppliers mostly from Asia with the rest of the world. China, being the biggest manufacturer of all time in Asia. That is why buyers can benefit from Alibaba as they get in contact with numerous manufacturers from China.
How to order from Alibaba
Ordering from Alibaba is easy if you follow certain steps to ensure a seamless ordering process.
The first thing to do is to know what your product niche is that you want to buy and sell the goods for. This is important since you don't want to invest in a niche that is not offering much profit.
For making a profit on your niche, you need to ensure to keep at least 66% of the profit margin. If your chosen product is being sold for $21 on Amazon, then you should source it for $7 or less. That is why choosing a profitable niche is highly important.
In doing so, you can choose either of the 5 methods given below:
Researching the keywords that are mostly searched by your targeted customers is the way of finding your required niche. Keywords will show how popular the niche is and how well it will give the benefit.
Visiting Amazon will also help to know what niche is the most benefitting. Amazon's best selling product category will illustrate the products of the niche that are most popular in the customers. You can choose to invest in this category.
Apart from platforms, you can also do a Google search to see which products are most popular among the customers in the current market. Google needs to update its search results now and then so that it can provide its users with the best results. So searching for trending products will surely give you a list of the most trending products in the market right now
Trend Hunter is another website that you can use to know what product trends are currently running in the market. The site also shows which trends have fallen or being replaced by new ones. You can use this to know what kind of trending products you need to invest in.
Similarly to Trend Hunter Google Trends is another way of knowing the current trends of the market. No matter what niche you're targeting, you'll get competent insights here regarding the niche.
Twitter! Yes, sometimes your social media can provide real-time info on the products or the niche that the customers want. You can know this by posting multiple polls on the platform.
Using the aforementioned methods, you can determine your niche of the market that you want to invest in. This will allow you to make an effective choice for the products that you want to invest in.
The next thing you need to do is to visit the website. Alibaba offers free joining options for people that want to buy and sell on the platform. You don't even need to make an account for making a supplier search.
3. Register Your Alibaba Account
One of the many perks of operating your account with Alibaba is that it gives you a separate email for operating on the website. Since you're an active member of the website, you'll be getting tons of emails from the suppliers.
These mails will comprise of discount and promotional offers that can take over your regular email inbox. To avoid all this to happen, Alibaba provides a separate email id to help sort out all the emails.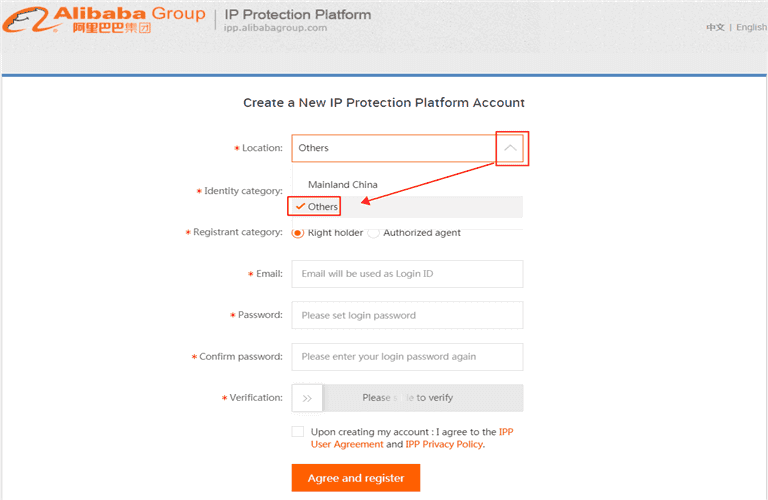 4. Find Suppliers In Your Niche
The next step when you're done with the account registration is to find the suppliers. You can use the search option for this purpose which will allow you to find the relevant suppliers. Once searched, you'll see a list of suppliers that will be offering the products of your requested niche.
5. Contact Alibaba Suppliers
The next step is to see which supplier has the best rating. Not only this, but you'll also need to see what products the supplier offers. Apart from this, you need to check their recommendations, former transactions, customer reviews, pricing, etc.
All these factors will help you understand how well is the supplier working. Moreover, you need to know the MOQ that has been decided on the supplier. Most of the suppliers have high MOQ. For that, you need to let the supplier know about your spending power so that you can decide regarding the order quantity.
In a nutshell, you need to make sure that you know about the following elements for your supplier:
MOQ: The minimum order quantity that you'd have to place when booking the order from the supplier
Sample Pricing: Before you make the order you need to negotiate in terms of the sample pricing. The sample price is higher than the average cost.
Nail Down Production Pricing: Suppliers may say that it'll cost around $1-$2 for the said product. However, you need to nail this price down. It means that you should be aware of the actual cost that's going to come on the production.
Payment requirements: Ensure that what method does the supplier want for payment purposes. Choose the one that is benefitting for both parties
Production Time: You also need to know the production time of the goods. This needs to define the time the goods will be produced as well as the time they will reach your warehouse.
6. Negotiate Price
Negotiating the price is the most important part of your transaction. You need to make sure that the items you're getting are being offered at budget-friendly rates. For this purpose, you need to make sure that the prices you're getting are double checked for affordability.
This can be done using 1688.com, which is the Chinese version of Alibaba. The site provides rates that are lower than Alibaba. This will illustrate how low can the supplier go and will help you negotiate the price effectively.
It is not recommended that you go on buy the goods from the first supplier that you get the quote from. Take a look around the market to see what kind of suppliers are present and what products are they offering. Get multiple quotes, assess based on MOQ, pricing, ratings, etc. and then order.
7. Ordering Product Samples
The next step is to order product samples from the supplier. Your supplier will ensure its best to provide you with quality products. However, it is a must thing that you should get product samples to see how well the company is actually working.
Another thing to note here is that all suppliers are willing to offer samples. If you find someone that isn't willing, then it's better to avoid them. Another thing to note is that you'll be needing to pay a greater amount for the sample product as compared with the average product you'll be getting in bulk.
This is because the supplier has to create the sample by hand and have to show it to you in no time. However, it is better to pay for the sample than to get the entire shipment with faulty products and poor quality.
8. Confirm Quality Of Products Through Samples
Once you've received the sample product, you need to make sure that it meets the requirements. These can be the functionality of the good, the result, packaging, workability, etc. You need to assess all these parameters thoroughly as well as provide viable feedback for the product.
9. Place Order On Alibaba
When the sample you've got is up to the mark, and the price that you've negotiated has been accepted by the supplier, you'd need to place the order. Just go to the supplier profile and choose the place order option. You'll be needing to fill out the required information for the supplier that includes the order quantity, time for the delivery, number of units, etc.
10. Sell The Product Online
Once you receive the products, it's time to sell them online. You can sell these products on various websites such as Amazon, Shopify, etc. All you need to do is to create an account, choose yourself as a seller, define the market niche, and you're good to go.
5 Tips for Safely Ordering from Alibaba
No matter what and who you order from Alibaba, it is always necessary to take safety measures while ordering. Here are 5 tips that you can use to safely order from Alibaba:
1. Validate your niche product with AliExpress First
AliExpress is the retail website, which is specifically made for entrepreneurs to test out their new products. One can easily validate their product's niche using AliExpress as it poses minimal risk. It allows you to test by selling smaller quantities of your selected niche on the market.
If the results are positive, and you've received ample sales' response, then you can proceed towards Alibaba for improving your business. That is why you should try selling your products over AliExpress before you proceed towards Alibaba.
2. Look for Reputable Suppliers
As highlighted, there is a great risk of buying goods online from different suppliers. That is why you need to find someone that will provide reliable goods. For minimizing the risk of buying goods, it is better to check all the types of suppliers available. Here are some types:
This type of supplier will ensure that the goods are delivered on time as well as checked before shipment.
· Alibaba Gold Suppliers
These suppliers are pre-qualified and they pay a fee for maintaining their golden status. It keeps them safe from any scammer intending to buy goods from them but not paying them.

· Alibaba Assessed Supplier
Assessed suppliers are those that were inspected by third party inspection teams. The inspection report is also available on their profile. It ensures their credibility that their performance has been assessed before.
Even though checking all supplier boxes won't make it completely safe for you; still, it would eliminate some drawbacks and threats.
3. Check the Supplier Reviews and Ratings
This is something that one does daily. Checking the supplier reviews and ratings is an important element in buying goods online. Online recommendations make it easier for buyers to see how well a company is working.
Ratings and recommendations illustrate the supplier's profile in facilitating the clients. Opting for someone with a high rating will keep your transaction safe as you can rely on the supplier for the services you need.
4. Avoid Brand Name Products
You'll buy branded products on Alibaba from different suppliers. However, brands just like Nike, Disney, etc. provide licenses for the selling of their products. That is why one should avoid buying such products as selling licensed products without a license can result in legal actions if you don't have the license for selling these products.
That is why avoid buying branded products from the site. Moreover, you should also not buy something that looks extra fancy. Game or movie-inspired products are also available on the platform. Just like branded products, evaluate these before you buy them.
5. Check Alibaba Supplier Blacklist on Google
Checking for recommendations will help to know whether the brand was blacklisted for any kind of fraud or scam. You can google the brand's name on Google with additional words such as "scam or fraud." This will help to know about any blacklist event for the brand.
Pros and Cons of Ordering from Alibaba
As with all other sites, there are several pros and cons of buying goods from Alibaba. Here are some of the pros of cons that you should consider before you buy from Alibaba: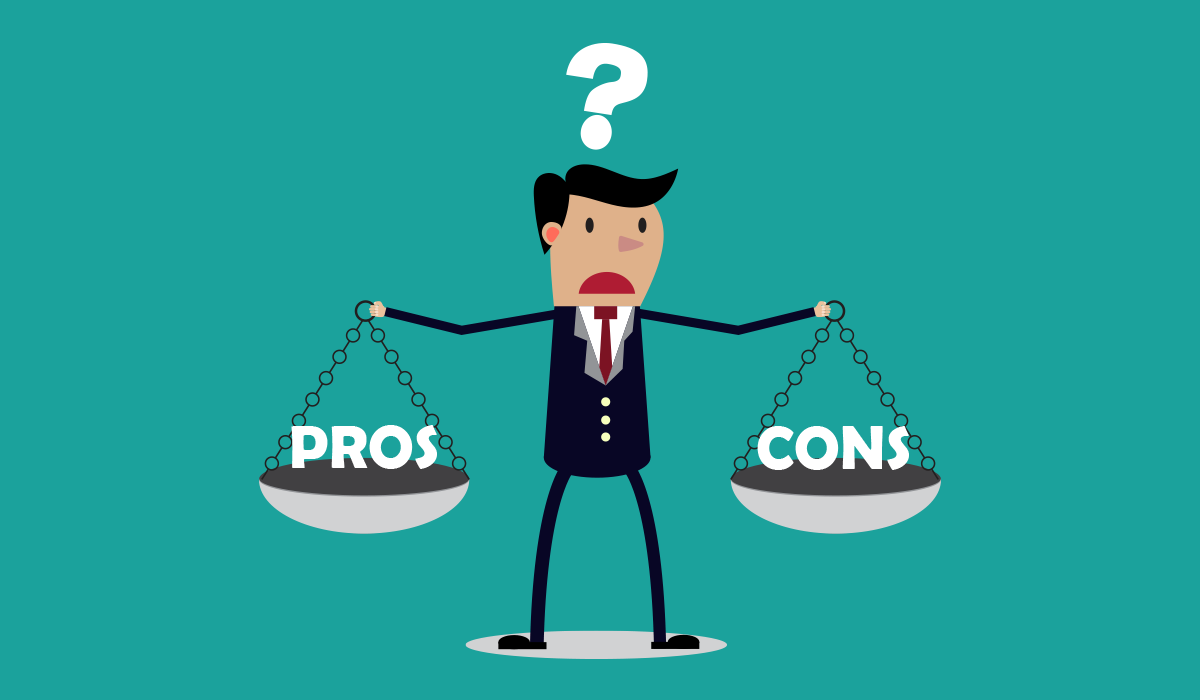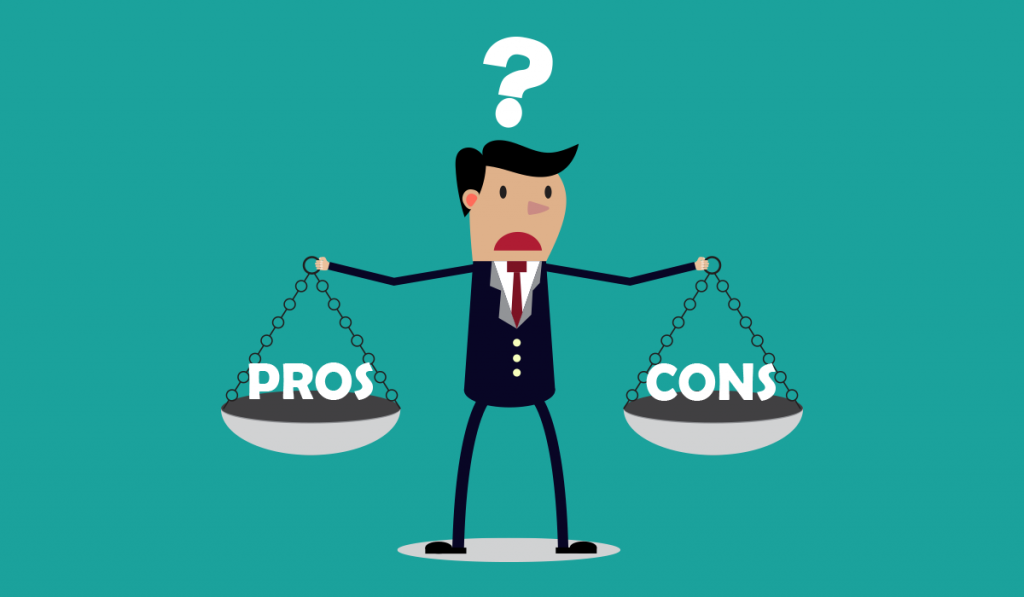 Pros
One of the primary benefits of using Alibaba is that the costs on the platform are low. The reason is that it helps connect with some of the biggest Asian manufacturers. Moreover, it helps you access products at wholesale price, instead of US$.
Another particular advantage of using Alibaba is that it provides access to a diverse range of products and niches. You can be sure to find every product here from different suppliers.
Who doesn't want to customize their products so that they may standout amongst the rest? This is something that you can benefit from while using Alibaba. Suppliers on Alibaba provide a wide range of products as well as offer custom product services too.
Just as your product, your product packaging should also be eye-catching. Working with suppliers on Alibaba will allow you to customize the packaging of your product too. Moreover, you'll have the jurisdiction of customizing your products with any design you'd want.
Monitoring your products is essential. With drop shopping, you aren't able to see the products that are reaching the market or your customers. However, with Alibaba, the risk of faulty products reaching the market is mitigated. Your products reach you before it reaches out to your customers in the market.
Another perk of using Alibaba is that you work up close and personal with the suppliers on the platform. There is no need to contact any middleman in the transaction. You communicate with suppliers directly and get your desired products easily.
Like other platforms, Alibaba also makes it easier for the buyers to locate quality suppliers on their platform. Recommendations and ratings are a great way to know which supplier is working proficiently on the platform.
Cons
Even though there is a diverse range of products that are available on the website, it actually takes a lot of time for your products to be delivered to you. Some suppliers use container boats to transfer the goods. The shipment can take months. Before that, your products need to be manufactured which would take additional time too.
You need to care for your supply chain. You can't start selling before you receive your products. Since your products are on the way, you'll be needing to make sure that your inventory has the products that you need to sell. Apart from that, you'll also need to refill your inventory before it exhausts.
Suppliers on Alibaba or any other wholesale site provide goods but with a minimum order quality. The MOQ is the minimum amount that the buyers must order. However, this amount can be expensive. If there's a risk of losing your sales, the MOQ can become quite expensive for your business.
As Alibaba features suppliers from Asian countries, the products you get may be different from those made in American production. Size can be one of the many problems that you can run into while buying clothing. These misunderstandings can occur on several platforms, making the products faulty for the customers.
Quality issues can arise with any brand. However, operating with Alibaba doesn't give you the surety of finding quality goods. It is highly likely that the second or the third shipment will have lower quality goods than the first shipment. In addition, even for the first shipment, you can see that the products aren't as good as anticipated. Hence product quality is another issue of ordering from Alibaba. It would need additional product inspections to make sure that the products meet the requirements defined.
Similarly to the quality of the products, you'll find that some of the products are either broken or faulty. Since manufacturers produce a high amount of goods, it leads to manufacturing issues. Inspections are needed to ensure that the faulty products are separated from the good ones. This may add to your costs.
The suppliers are only responsible for producing your order and shipping it to you. The rest of the process is your responsibility. There is no drop shipping with Alibaba. You need to make sure that your warehouses supply goods to your customers on time.
Best 5 Websites to Sell Products from Alibaba
Here are the best websites to sell products on from Alibaba:
Shopify is a great way to start selling your products. The site gives a "build your own brand" option, which makes it easier for the seller to form their profile. This helps them avoid competing with different vendors in the same niche.
Moreover, it also allows you to access and install applications on your store that allows you to sell your products on different platforms. You can also engage in social media marketing.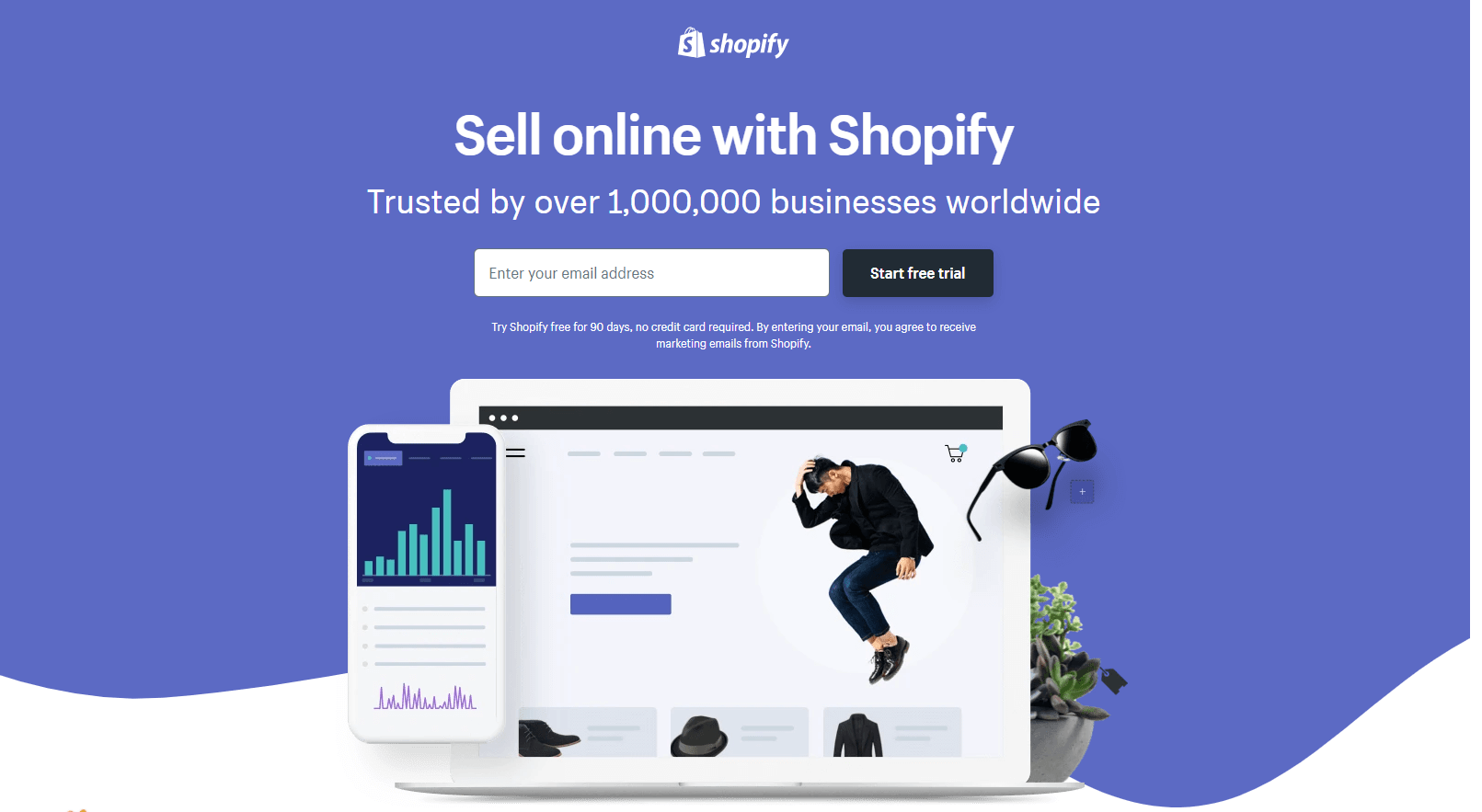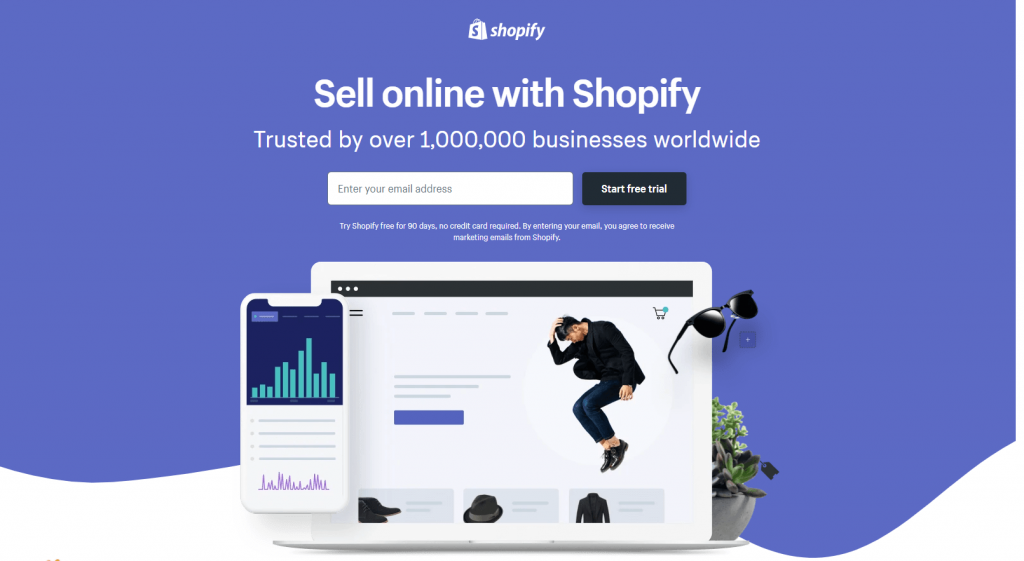 Amazon is one of the biggest platforms to sell your products from Alibaba. The site provides huge options for selling your products. However, unlike Shopify, you can't remarket your clients using emails, ads, etc.
Another amazing platform is eBay, which is highly popular for selling the goods. There is a variety of market niche available that you can choose from for selling your products on. It also makes it easier for you to choose the niche since it is constantly updated.
Just like Amazon, Newegg is another market place with tons of products and diverse market products that you can sell into. From automotive to health and sports and computers, you can find several product niches to compete in and sell.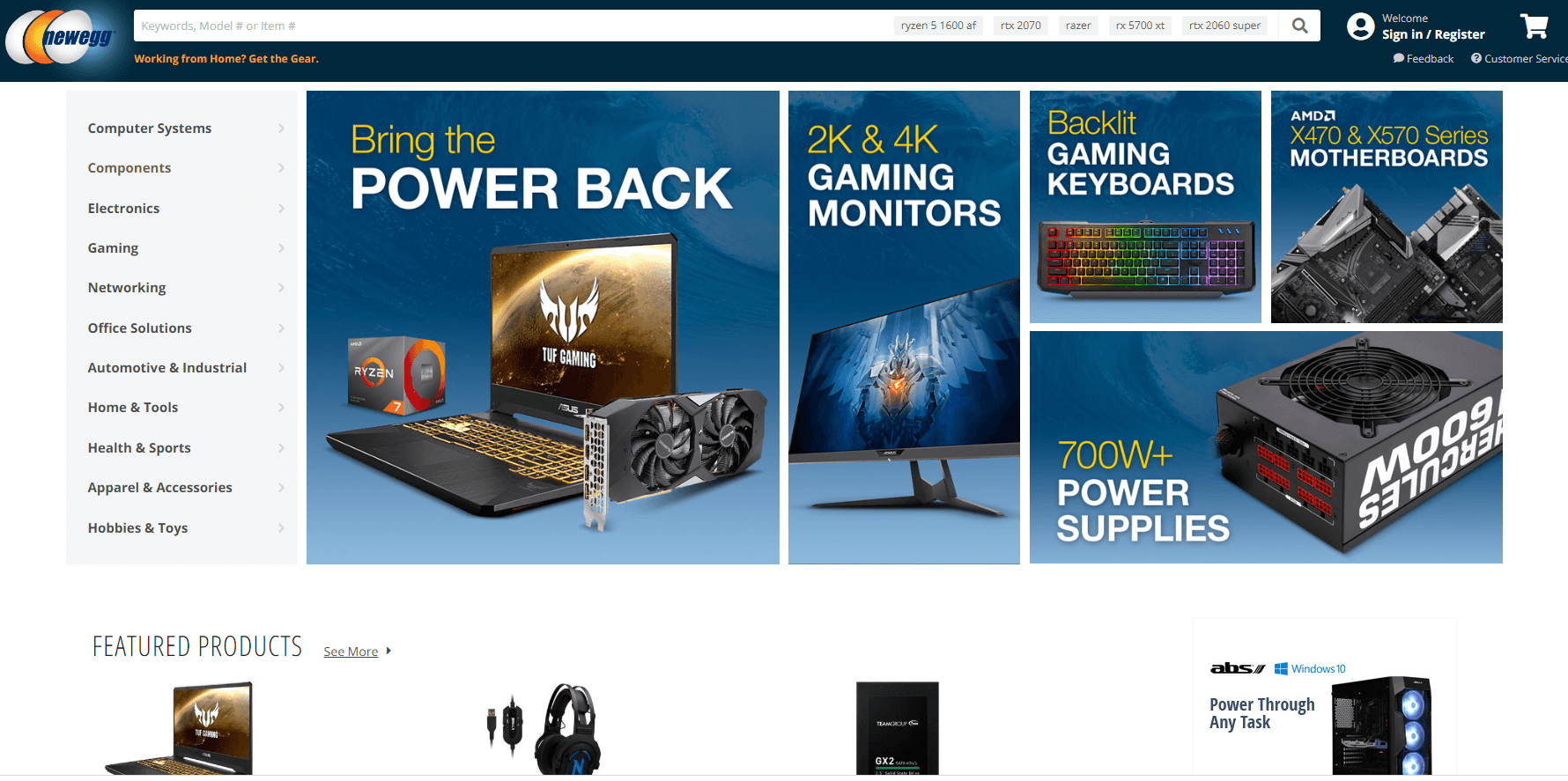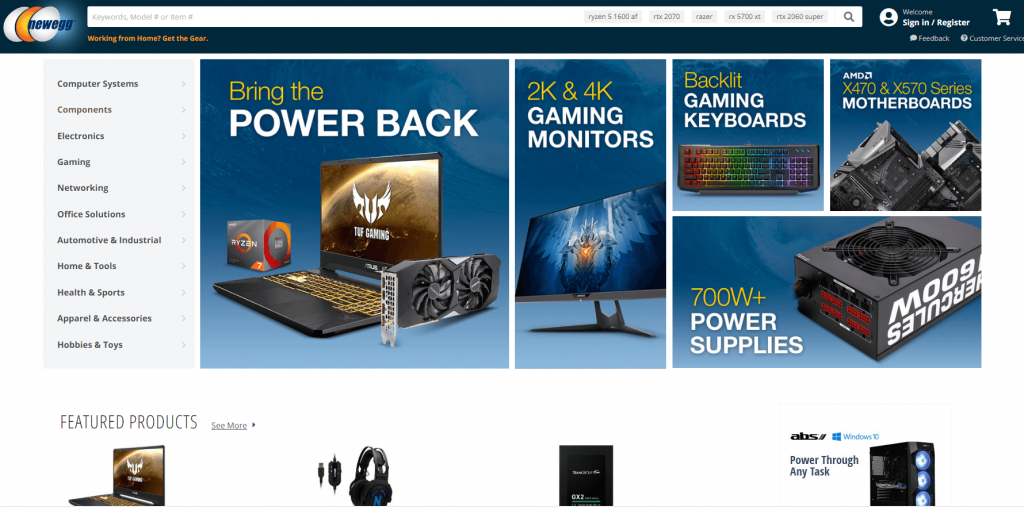 5. Walmart
The world's number one retailer company is just the place to start selling your goods. Walmart provides countless opportunities for sellers to sell their products, professionally. The brand gives superb possibilities for helping sellers grow in their sales and is a great brand to start selling in an omnichannel market.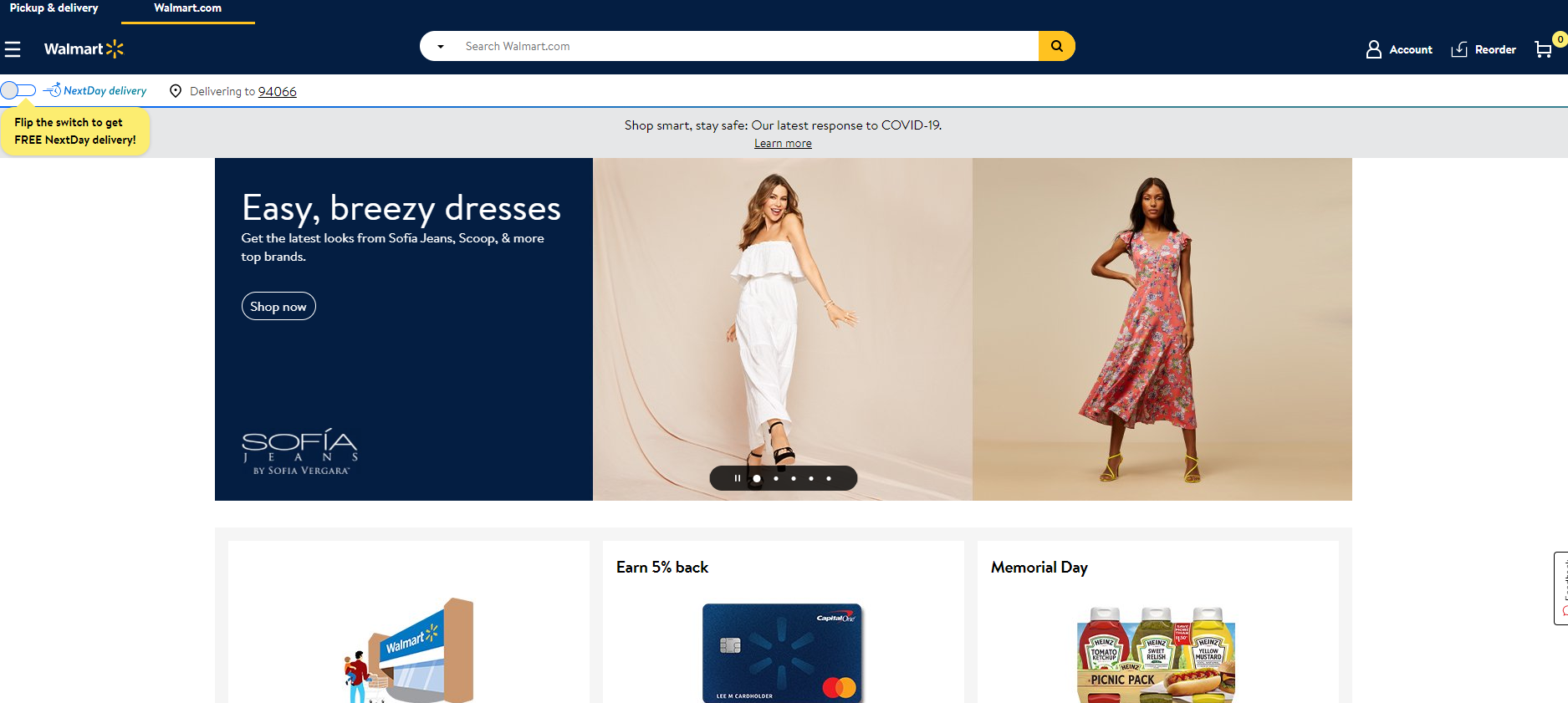 FAQ For Ordering from Alibaba
Do I need an import license to buy from Alibaba?
If you're ordering a bulk quantity, you're most likely to have to get Import Export Code, pay duty taxes, and have custom clearance for the order.
Does Alibaba ship to your door?
Yes, Alibaba ships order to your door. If you're ordering in bulk, it will ship it to your warehouse.
Can you buy single items from Alibaba?
Yes, the site has a variety of products that are available on the market. However, you would need to contact the supplier for negotiating the price.
How do you pay for Alibaba?
Alibaba offers different payment options. It offers Alibaba Trade Assurance or Escrow, which takes money from the buyer, keeps it safe, and releases it when the final delivery is accepted. It keeps both buyer and the seller safe.
Apart from that, Alibaba also offers PayPal and a letter of credit that can be used by the buyers and the suppliers as needed.
Is it safe to order from Alibaba?
Yes, it is safe to buy from Alibaba. There are certain elements that you need to ensure while buying from the site. Apart from that, every site has scammers that are waiting to scam people. Follow the necessary protocols to avoid them as much as you can.
Suggested reading:How to Avoid Alibaba Scams: Ultimate Guide 2020
How to buy from Alibaba without a company
If you're not a company buyer, then it's recommended that you use a new email ID for registration. This is because your inbox will be filled with offers from different suppliers. To avoid that to happen, make a separate email and use that. The rest of the registration process is the same.
Can I order from Alibaba for personal use?
Yes, you can order from Alibaba for personal use. But then again, you'll be needing to negotiate with the supplier to ensure that they are willing to sell single quantity products.
How can I get free samples from Alibaba?
All you need to do is to locate suppliers and ask for samples to assess whether they are working up to the mark or not. Most of the suppliers offer samples so to gain the trust of their clients and to get the order.
Can I buy from Alibaba and sell it on Amazon?
Alibaba is the biggest place to buy wholesale products from. You get to deal with the manufacturers directly which helps to customize the products the way you want. The customization option is due to the requirement of the platform that you want to sell on. Once you get the products from Alibaba, you can sell them on Amazon or any other platform.
What is the safest way to pay on Alibaba?
The safest way to pay on Alibaba is to use Escrow. Escrow is a third party money holder that makes it safer for both buyer and seller regarding their payments. The money is held until the supplier supplies the goods and the delivery is accepted. Once the delivery is accepted, the buyer can allow Escrow to release the amount. In case the delivery isn't accepted, a dispute can be started which on resolve can release the payment.
How do I talk to Alibaba suppliers?
You need to search for different suppliers and communicate with them using their profiles.
How is Alibaba different from Amazon?
Alibaba is a market place that doesn't have their inventory. They provide a platform for suppliers and buyers to communicate regarding orders. Amazon has its inventory. It also has its market supply chain and sells directly to the customers.
How do I check my Alibaba supplier?
You can check your supplier with their pricing, ratings, recommendations, MOQ, etc.
How do I talk to a supplier?
You need to search for the suppliers in your required niche. Once done, you can click on any profile and communicate with them.
Can I trust Alibaba Gold Supplier?
Yes, you can trust an Alibaba gold supplier since they pay extra amounts to earn this privilege.
Suggested reading:Alibaba Gold Supplier : Ultimate Guide 2020
How do I find the best selling items on Alibaba?
You can find them by clicking on the best selling or most selling option on the site.
How do you negotiate a seller price?
You can negotiate by keeping some facts in your mind. Realize its ok to walk away as there are several suppliers. Make the first offer. Know who the supplier is and his rating. Have a walkaway number. If you truly want the product, then stop negotiating at one point and buy.
How does shipping work with Alibaba?
You'll request samples first. Once the requirement is met, you'll place an order and it will be sent to your warehouse. Escrow will ensure that the payments are released only when the delivery is accepted.
Do Alibaba sellers offer free shipping?
The shipping cost depends upon the manufacturers. If they offer free shipping, then you'll get no shipping charges.
Suggested reading:Alibaba Shipping Costs From China to US : Super Guide 2020
How LeelineSourcing Help you order from Alibaba safely
LeelineSourcing helps find the best sellers on Alibaba. It helps negotiate the pricing that is favorable for you as well as allows you to negotiate the order quantity, product customization, etc. The platform also protects your good during shipping as well as keeps track of the shipping.
Final Thoughts on how to order from Alibaba
Buying from Alibaba is a great option especially if you're ordering in bulk. Following some points of safety will help get you your products on time safely!
We are sorry that this post was not useful for you!
Let us improve this post!
Tell us how we can improve this post?